Review Detail
93
2
100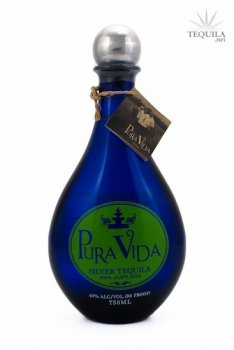 Blancos
T
Tequila.net
November 08, 2011
15411
Pura Vida is another line out of NOM 1414 (probably my favorite). Another celebrity tequila (Billy Gibbons of ZZ Top). I very much enjoyed the anejo and at the price point, I knew that I would buy the other two as well.

Aroma: Agave, grassy notes, citrus fruit and a hint of mint.
Initial Taste: Sweet agave with vegetal notes that are a bit like cooking spices (thyme).
Body: Triple distillation gives it a bit of a thin mouth feel, but it still oily enough to impart a nice mix of flavors that include agave, pepper, spices and mint.
Finish: A medium finish with just a hint of pepper. Very pleasant finish to a very nice all around blanco.

This tequila wasn't too much like the aged ones. This one has a lot more earthy/grassy/minty flavor to it and it is done exceptionally well. It is smooth the whole way through and is complex with flavors that work well together. For the $30 range, this is a near must have blanco. The blue tear drop bottles with a heavy metal stopper are a nice touch as well.
Comments