Review Detail
87
2
100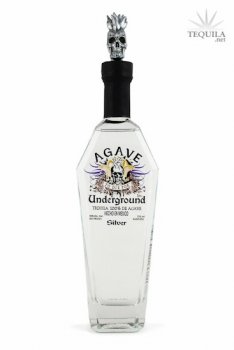 Blancos
T
Tequila.net
April 30, 2012
13320
A fun new brand of tequila. The bottle and stopper are awesome and although they are not "authentic" looking, they look good on a bar and draw comments often. The juice inside...

Aroma: Sweet agave with hint of citrus and grass. A really nice blanco nose.
Initial Taste: A really nice sweet agave entry with a little bit of citrus and pepper. A fairly light scent, but very nice overall.
Body: Medium-Light Body, not oily at all. The flavors from the initial taste remain and a hint of earth comes in as well. A really nice mix of flavors that are complex and taste a bit different with every sip.
Finish: Medium length finish and it's light tasting, but stays with you nicely. Sweet agave and white pepper flavor stay with you nicely and at the very end you get a nice earth finish with just a light bitterness and ZERO alcohol burn.

This is a very nice tequila. True agave flavors and just a little complexity in flavors to differentiate itself from competitors with a nice finish. Is this tequila "To Die For" like they say...not quite. But it's a darn nice juice in a very cool package.
Comments