Review Detail
91
4
100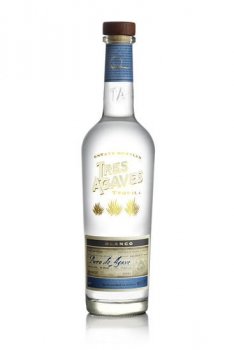 Blancos
T
Tequila.net
March 20, 2010
48953
A very good all around blanco tequila...especially for the price.

Aroma: Agave, pepper and a fruit that I can't quite put my finger on.
Initial Taste: Great, sweet agave entry. I a little more earthy than I like, but very traditional.
Body: Agave, Earth...but a bit more smooth and pleasant that the most earthy blancos.
Finish: Smooth with a touch of citrus. A nice finish.

For $25 a bottle, you'd be a fool to buy crappy mixtos. This can be sipped or mixed. A very nice all around value tequila. I like the thick bottle and stopper. Nice work Tres Agaves.
Comments