Review Detail
92
4
100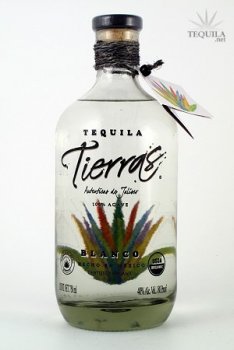 Blancos
T
Tequila.net
July 03, 2009
24139
(Updated: March 29, 2013)
Very nice nose on this blanco. Mostly agave, but a bit of floral and vegetal present. I'm not entirely sure, but I seem to get a common nose with these cerified organic brands, and this one included.

A sweet entry that resembles the nose. Lots of sweetness around the tip of the tongue. Nice body that I would call medium in weight, with a little oiliness that coats the tongue and mouth nicely. This has a very straight forward, no-nonsense taste; not a lot going on, but I appreciate the simplicity of letting the agave shine through.

A very enjoyable finish of fairly short duration. Minimal burn that goes down smoothly.

I really enjoy this blanco, especially for the price that I paid of $30. Definitely a worthy sipper that won't break the bank. A nice presentation with a simple bottle very tastefully decorated. I will be getting more of this.

EDIT: The price of Tierras has really dropped in my area. The blanco is now under $20, and they have a box set now of 6 bottles (4 blancos, 1 repo, and 1 anejo) for about $90.
Comments