Review Detail
92
4
100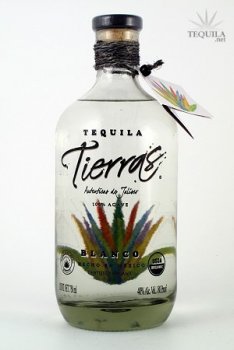 Blancos
T
Tequila.net
July 03, 2009
24139
TEQUILA 100% agave Tierra's USDA Organic Blanco NOM 1502. Ok, so I finally got to try this when the price came down from $65.00 to 30.00 here in VA. I have just been loving this tequila. I keep coming back again and again to this bottle to finish the evening with a good taste. At $30.00 it really hits the spot. Nose is wonderful. Just the right amount of heat on the initial taste and after taste is not bitter with plenty on duration. I really like the simple but effective presentation with the colors blazing through from the back. I definitely going back for a few more at this sale price. Honestly I can find nothing wrong with this tequila. Don't pass this up especially if you can find it in this price range. I've only seen the blanco locally but do want to try the repo and the añejo.
Comments
1 results - showing 1 - 1
this became my all time favorite tequila, sadly none of the ABC stores carry it anymore, in the state of VA. have you been able to find a way to get this anymore?
1 results - showing 1 - 1