Review Detail
87
16
100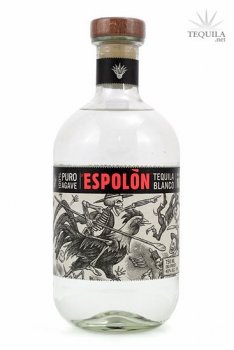 Blancos
T
Tequila.net
April 06, 2007
90240
I am skeptical about silver (blanco) Tequilas for sipping but I wanted to try one to calibrate my taste buds. A true fan of whisk(e)y and especially single malt scotch, I like a strong natural flavor to appear in my glass. I love true Oaxacan blanco Mezcal for its unrelenting earthy, smoky character but I also appreciate subtlety and elegance in distillates, like flowery lowland scotches. That being said, I found very little character in the nose, pallate and finish of Espolon Blanco. There was nothing at all offensive or aggressive, but that was perhaps the problem...

The nose certainly showed agave and mild smoke. The initial taste was dry, clean and mild, showing some slight vegetal hints of cactus and aloe. The finish was dry and clean, with a light trailing waft of the agave. Unfortunately, the overall impression was that of an agave-flavored vodka, with clean alcohol and a light burn being the dominant characteristics. This is surely well-made stuff, but uninteresting on its own and something that disappears in a cocktail. Un-aged and under-aged stuff should reek of its natural components; this did not.

Overall, a very un-offensive, mildly tasty tequila, and great for the price as there are NO off-notes whatsoever, but if you're looking for gutsy, risk-taking flavor in your strait glass or mixed drink, go for something else!

Buy and by, I'll throw this bottle into many margaritas and have a nice clean buzz with no hangover to worry about!
Comments