Review Detail
91
4
100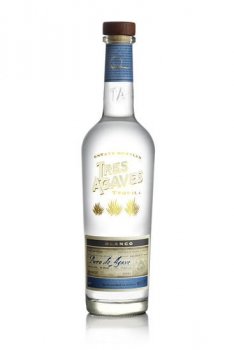 Blancos
T
Tequila.net
March 20, 2010
48953
I have been a life long devote of Patron Silver but a friend of mine convinced me to try the "new" Tres Agave Blanco. I was amazed! Although it does not seem to start out as good as Patron the finish is quite a bit better making the enjoyability of the drink even higher than I would rate Patron.

Price wise, you cannot beat this stuff because it is such high quality at such affordable prices. It's hard to get, tho, because they are still working out the kinks in their distribution network. Their main website will let you know where you can locate it.

Try one of their special margarita drinks: 1 part lime + 1 part agave nectar + 2 parts Tres Agave = Heaven! Their Tres Agave Nectar is a definite must for you to have and you can use it as a simple syrup in many other drinks to give that sweet agave taste to them.
Comments