Review Detail
93
2
100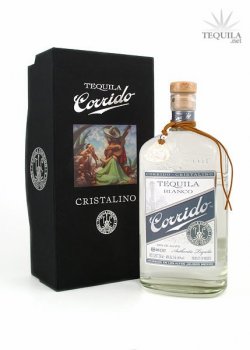 Blancos
T
Tequila.net
October 10, 2008
21345
Tasted out of a riedel glass at a Corrido tasting. This is quite possibly my favorite of the current new tequilas to hit the market. Usually, the aroma is sort of like my 'lead in' as to whats coming. This one took me by surprise..In this case, the aroma was a little misleading to me, but that's fine because what came next was quite tasty. I think its good to be thrown off your familiar path from time to time. An excellent definition of blanco.

Aroma: Wet cement, black pepper. Quite unique.
Initial Taste: A very sweet entry, a thin mouth feel, with no bitterness.
Body: A beautifully rounded agave body, with ever so slight cinnamon and earth.
Finish: A slightly heated finish with a pleasant agave lingering.
Comments