Review Detail
92
14
100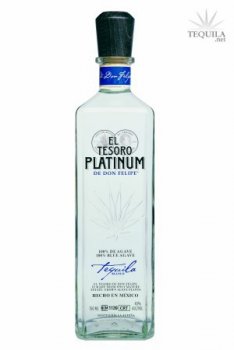 Blancos
T
Tequila.net
February 11, 2007
38129
El Tesoro Platinum, begins with unsurpassed clarity and a very-long nose. It is difficult not to smell the green olive juice. The olives themselves have a sweeter smell that what I pick up in the tequila. The Blue Agave smell is next on the list followed by slight hints of citrus, black pepper, and finally juniper. All in all a very vegetal nose.
The initial taste is very intense and hits you quickly with a strong green olive and blue agave flavor, a light body and a very long finish that seems to linger for a while.
Great tasty sipping tequila. I take it straight but if that's too much try it on the rocks.
Comments