Review Detail
87
4
100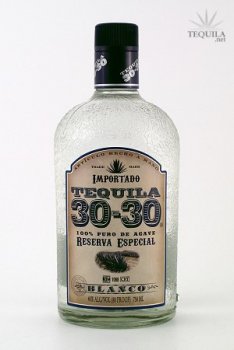 Blancos
T
Tequila.net
March 10, 2008
25228
Tasted neat and in cocktails

30-30 Blanco

Color: clear
Aroma: agave and alcohol
Taste: light on the tongue with the taste of pure agave and a touch of jet fuel spice

I have added 30-30 blanco to my 'recession' Tequila. If I am unable to find a bottle of either Cabrito Blanco or Puerto Vallarta then this is my third choice for a spicy highland Tequila. Once I receive my tax payer bail out I will spend it on my blanco favorites Chinaco, Siete Leguas, El Tesoro, Corralejo and Milagro.
Comments