Review Detail
81
14
100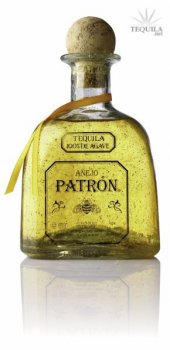 Anejos
T
Tequila.net
January 27, 2007
83593
I think this anejo gets a bit of a bad rap because of the heavy marketing/popularity of the brand. If you remove the label and just put this anejo aside others I think it would do much better among tequila lovers.

Anyway, this anejo lacks a bit of complexity at first blush I'll admit, but what I love about it is its versatility. Most anejos I have a very strong preference to how I like to drink it - on the rocks, straight up (most typical preference), or in a snifter/riedel - but with this I have no preference... my favorite way always seems to be however I'm drinking it at the time! Warmed up in a snifter really brings out some nice carmel and oaky notes, while on ice brings out a little bit of vanilla, and an earthy flavor where the agave is more present. Straight up it is is crisp and refreshing with a nice agave flavor with just the right amount of oak.

This doesn't cost much more than most good anejos so I'm not quite certain why people fuss over the price so much - I typically find the 1.75 l on sale for between $80-90 and for that price it is quite a steal! Marketing and hype aside, this anejo is a great choice!
Comments