Review Detail
94
10
100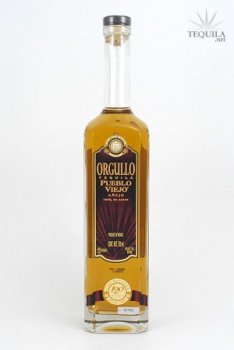 Anejos
T
Tequila.net
April 19, 2007
43714
Purchased a bottle from Top Line in Glendale, Ca for $35. Tasted on 11/19/08 out of a double ball glass. I decided to try this anejo based on it's previous reviews and on the recommendation of the owner of Top Line. In his words 'For what you pay, it's the best anejo you can get.' Nothing could be further from the truth. An excellent anejo that goes down super smooth. I'd recommend this one to new anejo drinkers. Yet another example of not having to pay top dollar for a top notch product.

Aroma: A very simple yet inviting aroma of vanilla, caramel and a little bit of floral. I guess what's simple about this one is that they are so present and obvious, making them easy to detect.
Initial Taste: A thin mouth feel (is that unique to an anejo?), upon entry it was nicely sweet with no bitterness, and no alcohol burn either.
Body: A great anejo body, complex but not too complex. Cooked agave, vanilla, floral and fruit, with woody and slightly spicy hints.
Finish: A nice semi heated finish of long duration with a lingering taste of fruity caramel.

Just an excellent product!
Comments