Review Detail
90
5
100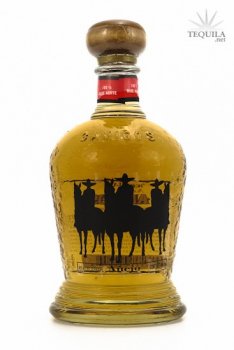 Anejos
T
Tequila.net
June 02, 2007
37980
Tasted 08/13/08 out of a snifter. 3 Amigos anejo is very nice. Not your typical anejo. What I mean is it has a little more bite to it that most anejos I've tried. An excellent sipper to be enjoyed! Maybe I'm just a big 3 Amigos fan!

Aroma: Pleasant woody agave, and spice.
Initial Taste: On tip of tongue, there is a slight bitterness, followed by sweetness. A thin mouth feel.
Body: Wood, agave, vanilla, spice and earth.
Finish: A heated buttery finish of medium duration.
Comments