Review Detail
93
8
100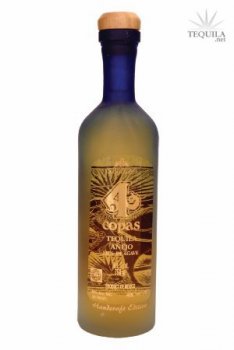 Anejos
T
Tequila.net
January 20, 2007
119482
Tasted 07/23/08 out of double ball glass. 4 Copas anejo was an amazing experience. I actually prefer their anejo more than their reposado or blanco. And this is coming from a blanco drinker! To me, a very complex and memorable anejo. If I was to stock an anejo in my house, this one would be a candidate.

Aroma: I detected notes of vanilla, caramel, and agave. Actually, in that order.
Initial Taste: On the tip of my tongue, very sweet and almost syrup like. No bitterness.
Body: A very complex body with many flavors. Agave, a sweet vanilla, smoke, and wood.
Finish: I was a bit disappointed, but it was a short finish with a decent alcohol intensity.
Comments