Review Detail
81
14
100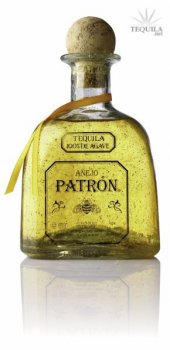 Anejos
T
Tequila.net
January 27, 2007
83748
Tasted in rocks glass on April 18, 2008 showing long lasting legs down the glass.

Patron Anejo

Color: light golden
Aroma: slight wood
Taste: ground black pepper, agave and a tinge of wood with medium to heavy on the tongue finishing with a numbing burn

For anejos I would much rather drink either the Sol Azul, Casa Noble or Don Julio 1942. My current top three anejo picks as of the writing of this review. If in a pinch as I was with the bar only have Patron as the "top shelf" Tequila brand then Patron is what you are stuck ordering.
Comments