Review Detail
94
10
100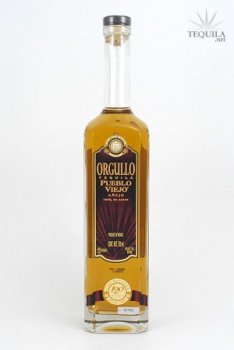 Anejos
T
Tequila.net
April 19, 2007
42911
Pueblo Viejo Orgullo Anejo: tasted 4/1/08, 8pm at my home in a Riedel. Price was $40 for the bottle and presentation is standard, but elegant.

Orgullo Anejo has a deep, rich amber color. The dominant aromas in this tequila are undeniably vanilla and caramel. There are also floral hints adding to the all-around sweetness of the aroma. Mellow and soft, Orgullo Anejo is lighter in the mouth for an anejo. It maintains a remarkable amount of agave flavor for an aged tequila with no trace of bitterness. Mild fruity and moderate wood notes round out this fine product. Orgullo Anejo finishes with an extremely long duration and just a subtle hint of alcohol.

I have to say that, for the price, it may be hard to beat this anejo. The intense vanilla and caramel aromas/flavors make me question the possible use of "magic" here; but it is not overdone and I would absolutely recommend this product.
Comments