Review Detail
95
5
100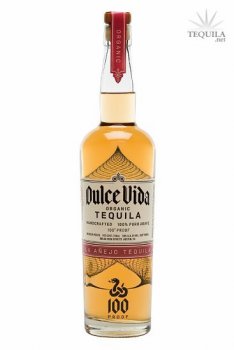 Anejos
T
Tequila.net
July 25, 2010
79188
Best of the Dulce Vida lineup
The final chapter in the regular line of Dulce Vida Tequila. Thus far, the blanco and reposado havent necessarily been my cup up tea with their big herbaceous notes, but they have a ton of flavor and are unique and well crafted. With the 100 proof and the flavor profile you can tell that a lot of thought has gone into the brand. I said in the lesser aged reviews that I thought the añejo might be the sweet spot for me for this brand. Let's find out...



Price: $50-55/bottle

Aroma: Loads on vanilla and caramel sweetness on the nose with hints of oak. Desserty aroma to start.

Initial Taste: A sweet richness with oak notes up front. Creme brulee type notes with just hints of bitter chocolate.

Body: Medium-thick bodied with nice oily mouth feel. The oak comes forward more with some spicy notes.

Finish: Black licorice flavors on the finish. Nice pepper notes too and just enough sweetness to balance it out.


While anise isn't really a go to flavor for me, this is cool and tasty tequila. The rich dessert flavors are balanced out with agave and spice. The herbal notes from the younger expressions are tamed a bit and the reach a really nice balance. To me, this is easily the star of the Dulce Vida lineup. And at 100 proof, the flavors are bold and the finish is long. A very nice effort!
Comments