Review Detail
94
9
100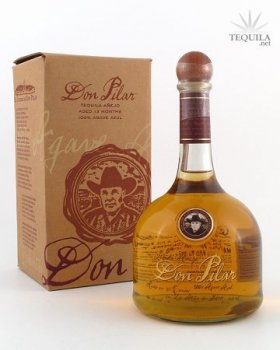 Anejos
T
Tequila.net
April 26, 2009
85390
Tasted 01/18/15 from a Riedel Tequila Glass.
Dark amber color.
Aroma: Nice aroma of roasted agave, oak, and fruit with a hint of chocolate.
Initial Taste: Robust flavors of roasted agave, oak, toasted nuts, and butterscotch with pleasant alcohol heat.
Body: Slow tears, light buttery mouth feel of peppery agave in an envelope of oak and spices. A very nice rich flavor profile.
Finish: A long smooth finish of well-aged sweet agave and oak that develops slowly on the tongue, reaches a of peak of flavor with a pleasant agave kick and then fades away.
Price: RRP of $45
Presentation: A unique shaped bottle and stylish understated lettering gives it a classic look.

This is a robust anejo that has a very nice flavor profile and a dark amber color which result from being aged for 18 months in toasted virgin oak barrels. For my 2nd tasting, I let it breath in the glass for 10 -15 minutes, which opened up flavors and made them more discernible. This is a well-crafted premium anejo at a very nice price. It is a nice addition to my collection of premium tequilas.

Comments