Review Detail
90
9
100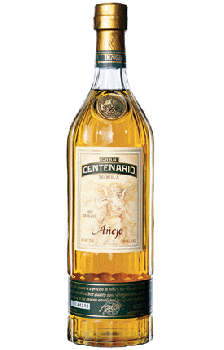 Anejos
T
Tequila.net
December 20, 2006
63427
Tasted 12/7/14 from a Riedel Tequila Glass.
Appearance: Dark amber color. It looks well aged.
Aroma: Cooked agave, oak, caramel, and spices.
Initial Taste: Very smooth agave and oak with a smoky flavor. Caramel, ginseng, and other spice notes were also present.
Body: Medium body with slow tears on the glass. It has a light, buttery mouthfeel. The flavors are complex but nicely balanced and compliment each other.
Finish: Smooth medium-length toasted agave finish with caramel and spice notes that linger.
Price: $23.99 to $59.99 (RRP: $59.99)
Presentation: A tall and attractive bottle with a synthetic cork stopper.

This anejo was aged for 18 months in lightly charred oak barrels. This process imparted a distinctive smoky or toasted oak flavor, which I enjoyed as it added to the complexity of this well-aged tequila. Overall, I found this to be a very nice sipper. The good news is you don't have to pay the RRP of $59.99 as it is widely available and heavily discounted to the $25 - $30 range. At this price I will always have a bottle in my collection.

Comments