Review Detail
84
2
100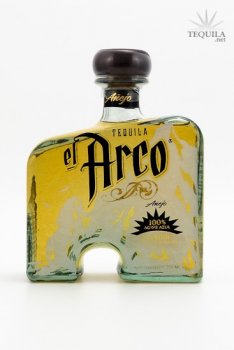 Anejos
T
Tequila.net
August 07, 2011
12636
I've always been curious about the El Arco line of tequilas. The bottle is striking and if you love the Arch in Cabo, this will probably bring back memories for you. However, I will admit that the products from NOM 1466 (Tequila Tres Mujeres, S.A. De C.V.) tend not to sit well on my palate due to a raw agave flavor that leads to bitterness and a bit of a medicinal and harsh finish. I should state that I tasted and wrote the notes and review of this blind from a 2 ounce sample. I had no knowledge of what the brand was beforehand.

Price: $40-45/bottle

Aroma: Despite being aged, there's still tons of agave. There's also minty notes and a light ripe fruits (apples/pears). Unique.

Initial Taste: Raw agave flavor which creates a bit of harshness. There's also hints of honey and fruit.

Body: Medium bodied mouth feel and oils. It's fairly spicy despite the aging. The agave notes are still very strong with the barrel additions being very much in the background.

Finish: Some bitterness at the finish with spice and pepper, but decent overall. The raw agave flavors are still there and the spice rounds it out.

In all honesty, this is one of the better tequilas that I've had from this distillery. The raw agave flavors are still there, but the aging rounds it out a bit and gives it some uniqueness. The price is that of a premium tequila and while I wouldn't rush out to buy this bottle, if you like NOM 1466 (enjoy more raw agave flavors) or have a fondness for Cabo, I don't think you'll regret buying this bottle.
Comments