Review Detail
91
1
100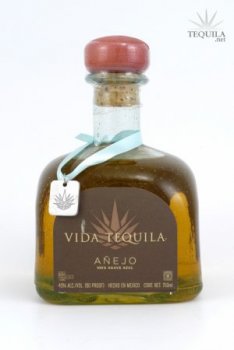 Anejos
T
Tequila.net
March 03, 2007
22205
I've had this bottle of the añejo for a while and I'm finally going to pop to cork and treat myself to the final expression of this line. I've already gotten into the background a bit for this brand hailing from NOM 1460 in previos reviews, so let's jump right into this one.

Price: $45-50/bottle

Aroma: An inviting nose full of buttery agave, caramel, baking spice and flan. Smells sweet, but delicious.

Initial Taste: Stronger agave taste than the nose might indicate. The caramel and buttery notes are there as well with strong spice notes from the wood. Tasty.

Body: A velvety and oily body in this 24 month aged añejo. The oak comes through a lot as it moves toward the back of the tongue. The spice and dark chocolate compliment the up front sweetness nicely.

Finish: A nice linger where the flan like sweetness combines well with the dark chocolate bitterness of the wood on the finish. Very good balance between the two - not overly sweet, not too woody.



This is a well crafted sipping añejo. It has a lot of flavors, but isn't too sweet or too woody. There's balance every step of the way and a unique flavor for each part of the palate. And while this one didn't blow me away like the blanco, it's definitely a tequila worth keeping in your bar. The bottle (as with the other ages) looks classy and this would please any spirit drinker. I would be proud to serve Vida to friends and family...and most importantly to other tequila lovers.
Comments