Review Detail
92
4
100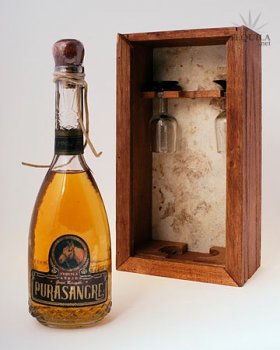 Anejos
T
Tequila.net
January 21, 2007
26706
There's a lot of really well aged and rich tequilas that come out of NOM 1146. Enrique Fonseca really knows what he's doing with a barrel...and the base juices are pretty tasty as well. So it goes without saying that I'm looking forward to tasting this añejo from Purasangre.

Price: $45-55/bottle

Aroma: Vanilla/Caramel, dried fruits (raisins, peaches), pak, anise and spice. A complex array of scents.

Initial Taste: Cooked agave, caramel and fruit. The oak is there as well.

Body: There's a dark color and a rich, oily body for this tequila. The body brings forward a lot more of the wood flavors. There's dark spices and dark chocolate in the mix with the fruity agave flavor.

Finish: A long and woody linger with this tequila. The sweetness is still there, but it combines with cloves, oak, black licorice and smoke to linger for an eternity.

This bottle is a very good example of the juices coming out of NOM 1146. A lot of oak and spice in the añejos. If you like a rich, woody and smoky añejo, you will love this one. If you have liked aged tequilas from 1146 in the past, you should buy this. I dig it and very much recommend it at the price point.
Comments