Review Detail
93
4
100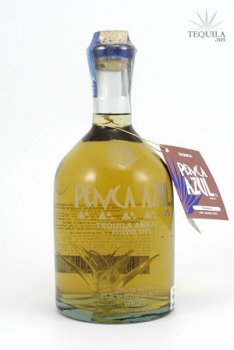 Anejos
T
Tequila.net
April 13, 2007
23138
My last review of the Penca Azul line (NOM 1115). I'm hoping that it goes through a complete progression. I found myself less than impressed with the blanco and enjoyed the reposado quite a bit more. I'm always wary of tequilas that get way up there in price. Penca Azul añejo is generally around $90-100 a bottle, so it had better be pretty spectacular to merit that kind of price tag.

Price: $90-100/bottle

Aroma: A nice balance of green agave notes with light fruit, vanilla and spice.

Initial Taste: Complex from the start. There's a grassy and vegetal agave flavor that mixes well with the barrel aging flavors of ripe fruit and light vanilla.

Body: Medium bodied, but a bit more thin that I would expect. The fruit comes forward a bit more and the spice notes compliment the agave flavors wonderfully. Great balance.

Finish: A medium to long linger with all of the flavors above...but they appear at different times. Spice and green notes at the start. Sweetness and smoke at the end. A unique and tasty finish.

This is a unique tequila in a spectacular bottle. It's hard for me to recommend juice this expensive, but if you have the means, Penca Azul Añejo is definitely something worth checking out. It has great balance and flavors from start to finish and a unique profile. The hand blown bottle helps set it apart as well. This one isn't just fancy packaging. This is packaging worthy of the juice inside.
Comments