Review Detail
93
6
100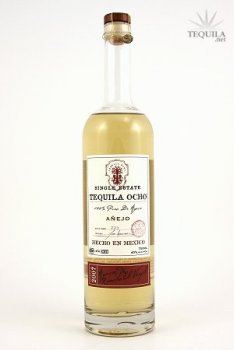 Anejos
T
Tequila.net
January 12, 2009
48258
Barrel Proof Añejo from The Part Source
With as many añejo versions from Ocho out there I should specify that this bottle can only be purchased from The Party Source as it was a private barrel for them from the Los Corrales ranch. While you may not be familiar with this tequila, you are probably familiar with the Master Distiller, Carlos Camarena (Tapatio & El Tesoro). However, this one is from NOM 1474. I know that he makes a fine tequila, I hope that his success continues at barrel strength.

Price: $75/bottle

Aroma: Vegetal agave with light vanilla and cinnamon

Initial Taste: Cooked agave, vegetal notes, spice and hint of butter.

Body: A nice oily body. The green and spice notes come forward a bit more. As does the alcohol sizzle. Being 109.2 proof, this is not a tame beast.

Finish: Obviously there is an alcohol presence on the finish with some heat, but the green notes mix really well with the spice, oak and pepper. It's probably the best part of the drink and it lasts a LONG time.

This añejo is packed full of flavor from start to finish. I think that Carlos and Tomas Estes picked a good ranch as I really enjoyed the blanco offering from Los Corrales as well. There's plenty of heat, but it doesn't at all take away from the flavors. The agave intensity is there throughout and the rest of them compliment it nicely. Very well crafted and it's a pretty nice value...even at $75.
Comments