Review Detail
90
3
100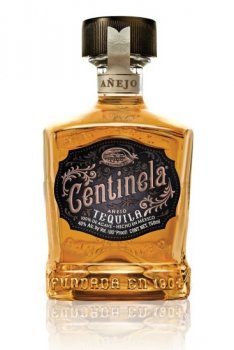 Anejos
T
Tequila.net
March 19, 2007
32418
Old Bottle is real treasure
Centinela has been around for over 100 years, so they've got to be doing something right. This old style añejo bottle is light in color, but is coveted in the tequila world because of it's trademark flavor. I'm already on record in Review #65 that I very much enjoyed the aging of the reposado. Centinela is aged in 200 liter used white oak bourbon barrels. They're not all that different in color, which would generally mean not that much of a difference in aging in the old style bottles, but the current bottles are aged 30 months.

Price: $40/bottle

Aroma: Light cooked agave nose with larger notes of honey and fruit. Light notes of baking spice as well.

Initial Taste: It's a flavor unlike most other tequilas. There's a nice agave flavor and spice, but the fruit and floral notes are very strong.

Body: It's a lighter body. The complexity rages on. Tons of flavors...each one trying to make its way to the forefront. There's the fruit & floral notes, bitter oaky notes, agave flavors with pepper and spice and even a hint of smoke. Really challenging and very tasty.

Finish: Fruit and baking spice start and the latter finish is oak and smoke. It lasts a nice length of time and has you wanting to take your next sip.

Centinela Añejo is your consummate "thinker" tequila. There's a ton happening on the palate, but it's really enjoyable every step of the way. It's got some of the nice notes that I loved about the repo, but it adds in some extra flavors from the extra time in the barrel. It's one that you sit and ponder, but it's worth it every step of the way. This one is a winner. Add in that it's $40 (if you can still find it) and it's a definite buy. Salud, Centinela!
Comments