Review Detail
94
2
100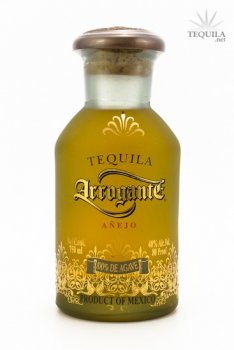 Anejos
T
Tequila.net
February 25, 2007
25754
Price: $40-50/bottle

Aroma: Slow cooked agave with ripe fruit and hints of vanilla and spice.

Initial Taste: Even with the aging, the initial taste has plenty of agave. Ripe fruit is there as well with a touch of oak.

Body: A nice oily body that coats the mouth well. There's a lot of complexity without being overly sweet. Agave, fruit, oak, touch of vanilla caramel and a pleasant spice & pepper aspect. There's a lot of flavor, but it's all in good balance.

Finish: Again, a balanced finish where the spice comes through nicely for a medium length linger. A nice finish to a nice tequila.

I love it when an aged tequila doesn't lose tough with the agave essence that makes tequila so great. Arrogante Tequila does just that with this añejo. It's got nice barrel qualities, without being too sweet. Whatever, they're doing over at NOM 1467, they're doing it well. This is priced well at around $40, but the bottle presentation is high class and the juice is definitely a keeper.
Comments