Review Detail
89
2
100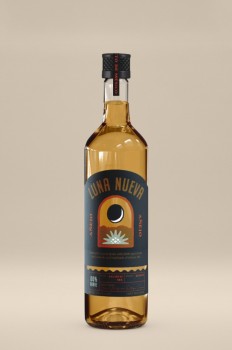 Anejos
T
Tequila.net
November 13, 2012
5345
Luna Nueva is a fairly new brand...and it has an interesting twist. At NOM 1558, it is made with both highland and lowland agave plants. I'm not positive what the purpose is, but I would assume that it is to attempt to harmoniously combine the trademark aspects of agave from both areas. I enjoyed the blanco, so let's see what two kinds of blue agave do when they hit the barrel for over a year.

Price: $40-45/bottle

Aroma: Light cooked agave with a big nose of vanilla and oak compliments.

Initial Taste: Vanilla, baking spice and a hint of ripe fruit.

Body: Medium bodied. Not too oily, but definite a full mouth feel. Still lots of sweetness from the vanilla/caramel notes with just some light spice and ripe fruit (apple/pear).

Finish: Pretty short for an anejo. The desserty sweetness lingers for a short while, but it's not the long finish that you're looking for in most anejos. Definitely easy to drink...very smooth.

Luna Nueva anejo is a nice dessert sipper. It has the trademark aspects of a good anejo in that it has vanilla/caramel, spice and oak. It's very easy to drink and goes down very smooth. If you are looking to introduce someone to an anejo, this is a pretty good option because of the profile and the easy finish. Tasty.
Comments