Review Detail
88
1
100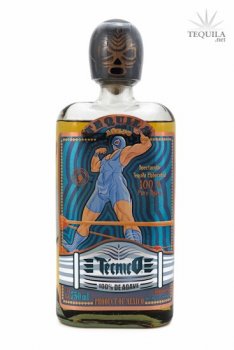 Anejos
T
Tequila.net
January 02, 2012
12368
A new brand for me and one that I've never heard of until recently: Tecnico Tequila Anejo. In fact, I've never had anything from NOM 1467. Color me excited. It's named after the "good" lucha libre "technicians." Hopefully this will be one of the good tequilas.

Aroma: Lots of vanilla with the cooked agave.

Initial Taste: A rich vanilla/crème brulee kind of sweetness very desserty.

Body: A nice, full body. Nice oils as well. Still lots of sweetness and vanilla with some subtle baking spice notes.

Finish: A fairly short and sweet finish. Still plenty of vanilla. This is a dessert sipper.

If you like sweet, you'll like this, but this is not a spicy full-agave pepper flavored tequila. That said, it's got a nice and full/oily body is pretty darn tasty. Definitely something to sip slowly and savor. While I won't say that this is my favorite type of tequila, Tecnico definitely does it well. Worth a look if you're looking for a sipper on the sweeter side.
Comments