Review Detail
97
2
100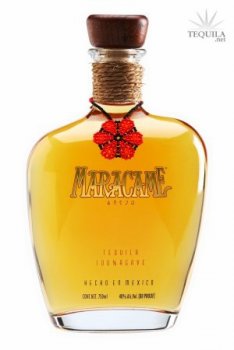 Anejos
T
Tequila.net
July 18, 2007
50830
Why - to the best of my knowledge - is this tequila not available in the U.S? I bought my body in the Duty Free Shop at the Mexico City Airport. Maybe this is the first of a growing number of tequilas that are only going to be sold in Duty Free locations? What a shame! It cost me $90 and I felt lucky to get it at all.
In a Riedel glass the color is medium toasty - perhaps creme soda would be an equally descriptive term. The nose is very complex having both vanilla and agave in the odor - so - both sweet and organic. Since it is aged in white oak barrels there is only a slight woody taste at the beginning. It does build over a double shot tasting, however. Initial burn is slight and dissipates completely in subsequent sips. Body is not bold but complex with no single element overpowering another. I could detect caramel, agave, vanilla, lightly toasted nuts and a hint of honey. Still, for a highlands tequila there was a bit more bite than I had expected.
Extremely enjoyable tasting experience and each bottle comes in a colorful box with a unique beaded Huichol Indian emblem hung around the neck of the bottle. I would rate the presentation very high, therefore. One little negative note was that the liquid definitely had a small amount of residue which settled on the bottom after pouring. It did not appear to be coming from the cork stopper.
Comments