Review Detail
90
5
100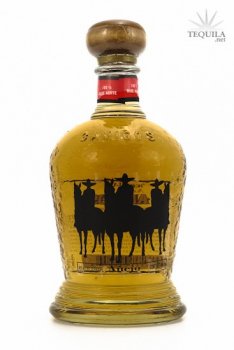 Anejos
T
Tequila.net
June 02, 2007
37979
My last review in the 3 Amigos lineup. Thus far, I've found them all to be very nice and well priced tequilas. Let's hope the anejo follows in line.

Aroma: Buttery cooked agave with a hint of spice and vanilla.
Initial Taste: Creamy vanilla custard, a hint of spice and faint smoke. Very unique.
Body: The body has a full/rich thickness to it. There's a nice balance of agave, oak, vanilla custard and spice (cloves). Not too sweet, not too bitter. There's also a hint of smoke that makes it unique.
Finish: A medium length oaky linger with a bit of agave sweetness and spice. The spice and oak flavor are most prominent in the linger. There's no burn on the linger...really easy to drink.

3 Amigos has impressed again. For under $30, this is a really good value and a good tequila for starters or aficionados. I'd definitely recommend picking this up.

Comments