Review Detail
90
3
100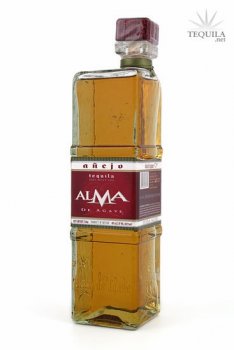 Anejos
T
Tequila.net
April 18, 2010
17960
Alma has been a favorite value brand of mine with their blanco and reposado. For $30 and under, it's one of the best lines you can fine. I was very much looking forward to trying the anejo and, well...here it is...

Aroma: A very woody agave nose with hints of fruit and caramel.
Initial Taste: Cooked agave, vanilla and spice.
Body: A thick body with heavy notes of oak. Hints of fruit, baking spices and pepper are present too.
Finish: The oak notes turn into a nice dark chocolate finish with cinnamon spice. The linger doesn't last too long, but is long enough to make you happy.

Alma anejo is a very nice tequila for under $30, but I think that I prefer the blanco and reposado better. It's really a fantastic line of tequilas and can compare with others in a much higher price category. The bottles look great and the juice inside is high quality. Get any of them and you won't be disappointed.
Comments