Review Detail
90
1
100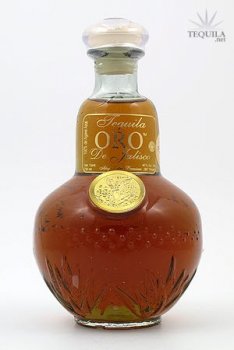 Anejos
T
Tequila.net
February 27, 2007
20293
My last taste of what has been a very good line of tequilas thus far. Knowing the age (3 years) and price ($70), I'm expecting something exceptionally smooth and great tasting.

Aroma: Sweet, cooked agave and hints of caramel and fruit.
Initial Taste: Very sweet. A nice combo of berries and agave with hints of vanilla.
Body: A rich and thick anejo body. Lots of oak and caramel on the palate that perhaps dominate the agave a bit.
Finish: A very dessert like finish. No burn whatsoever and lots of caramel, toffee and fruit on the finish. Very sweet and very tasty.

You can really tell that this tequila has been aged the full 3 years. The agave has been aged out a bit, but the flavors are still very nice and unique. As with the other ages of Oro de Jalisco the bottle looks great and the price is premium. For those looking for a smooth sipper, this one fits the bill nicely, but it will come at a price and there's probably better (and easier to find) tequilas out there for the money.
Comments