Review Detail
94
16
100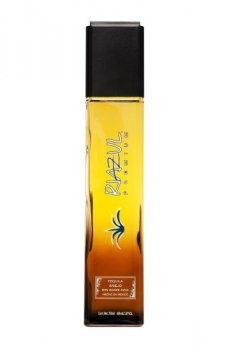 Anejos
T
Tequila.net
December 02, 2008
88714
Out in CA it's not easy to find Riazul but I was pleasantly surprised to find it on a trip to Arizona in a bar at the JW Marriot hotel. Had been wanting to try this for a while and was not disappointed. Both myself and the person I drank this with looked up immediately after the first sip - we where sold.

Aroma: complex to the nose, scents of a fruity cognac come through the agave.
Initial Taste: mild spice and citrus.
Body: It's body is probably this tequila's highest attribute. Taste follows the aroma but it introduces another level of flavors. Vanilla, Cinnamon and some fruit complexities I couldn't make out. The oak didn't really hit till the finish.
Finish: smoooooze almost no burn but you could still pick out the agave and this was where the woody oak came through for me. Pleasant buttery taste lingered.

Pleasantly complex from start to finish.
Comments