Review Detail
88
15
100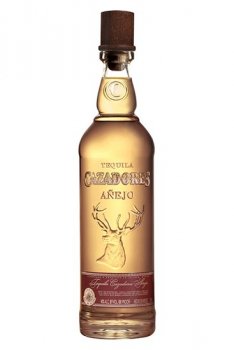 Anejos
DR
Don Ricardo de Hawaii
March 25, 2007
68968
Cazadores is a strange brand. I'm luke warm on some of them and head over heels in love with the Extra Anejo. This one is in between in terms of age...so I should like it, right?

Aroma: Not much agave, but plenty of vanilla and oak.
Initial Taste: Mildly sweet. Kind of bland. Vanilla and oak are the predominant flavors.
Body: Medium body. Nothing special. The wood flavor is more forward than any here. It's a fairly bland anejo. Maybe a hint of fruity sweetness.
Finish: No character at all. It almost just disappears. The oak flavor lingers a bit and it's easy to drink, but there's no umph at the end of this one to speak of.

This bottle runs in the $35-40 range most place. For that price, I could name 50 tequilas off the top of my head that I would rather drink for $40 or less. It's not bad...it's just not good either. And for the price, I hope for something better.
Comments