Review Detail
93
8
100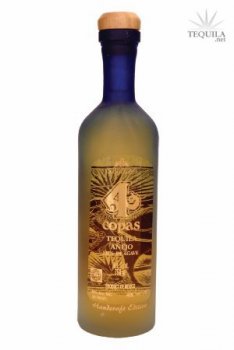 Anejos
T
Tequila.net
January 20, 2007
119482
The last in the line of very good tequilas. 4 Copas is an organic brand that has a very loyal following.

Aroma: The nose is full of vanilla, fruit (berries & a little banana), agave and a hint of smoke. Very complex and a really nice scent.
Initial Taste: Woody agave, vanilla and brown spices (clove & light cinnamon)
Body: A nice heavy and oily mouth. Nice amounts of caramel, oak and fruit combine with the agave and spices. The body is exquisite.
Finish: A nice, long finish for an anejo. The agave kick lingers nicely and the oak, caramel and spice stay on the tongue as well.

A wonderful tequila in all aspects. Great start, middle and end. The bottle does not convey the craftsmanship that lies within. If you can get your hands on a bottle of 4 Copas anejo...do it. It's easily the best of their line.

Comments