Review Detail
88
15
100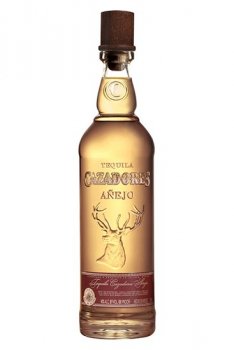 Anejos
DR
Don Ricardo de Hawaii
March 25, 2007
68968
Bought it duty free in Mexico and was already late. Bottom line, it was a hit and run...

In any case, I am not a pro but what I do look for is an "oh nice" when you smell it, first sip needs to be "oh nice" as well and finally sit down and try to figure what you are tasting. Yes, sweet, buttery, nutty and tons of other tasts come to mind.

With this one I had an "oh nice" feeling (chocolaty comes to mind), first sip was surprisingly mild (I did check the proof to make sure this was Tequila, as I said, hit and run at the aurport).

The aftertaste was nice. Makes you wonder what the next sip brings and if it would enhance it or maybe switch over to something else.

And I sampled every single bar/Tequila in Mexico DF (it did feel like that next morning) from expensive to medium to 'insider tips'. This one is good.
Comments