Review Detail
93
1
100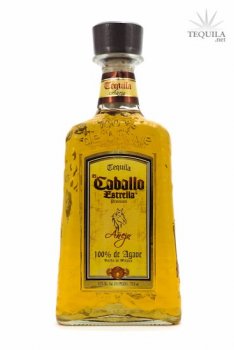 Anejos
T
Tequila.net
October 22, 2011
15578
A nice value tequila that has a strong whiskey influence.

Aroma: Agave, oak and hint of vanilla.
Initial Taste: A great entry with agave, creamy vanilla and a hint of ripe fruit.
Body: A rich body full of great tastes. Oak compliment the agave and vanilla. It combines to make a creme brulee sort of flavor.
Finish: A good finish of caramel, spice and oak. Very smooth and it lasts a nice length.

All around great anejo. Factor in that I got it for $19.99 and this is an absolute winner. The bottle is ho hum looking like a rip off of 1800, but who cares when the juice inside is this good. Go get this one.
Comments
1 results - showing 1 - 1
This tequila will be my go to, I will always keep it on my bar. El Caballo Estrella, has a smooth barely burn going down. It has a sweet bottom noise, mild middle nose and light alcohol top nose. Very good taste, light caramel, fruit flavor and the agave taste is there. This tequila should have high praises from the ladies, she will appreciate you for good taste in alcoholic beverages. A good sipping tequila, don't waste it on a shot glass. Oh yeah I Paid $16.99, may not be at this price long once the popularity gets out.

1 results - showing 1 - 1