Review Detail
94
1
100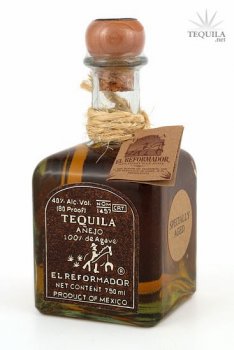 Anejos
T
Tequila.net
May 11, 2007
20924
A very interesting tequila. A lot of different aspects in a nice...and almost creamy tequila.

Aroma: Caramel, agave and tropical fruits.
Initial Taste: Very sweet entry. Nice agave and spice notes combined with what tastes like flan.
Body: Heavy, thick body that coats the tongue and has no burn at all. The creamy aspect really presents itself here with still no burn and a sweet, caramel like taste. Some nice wood and brown/baking spice notes compliment the flan taste nicely.
Finish: No burn, but a nice medium length linger of all of the flavors to let you keep enjoying this tequila.

This bottle was purchased for $45 at Mission. That's a good price for the bottle for sure. I definitely would recommend it to anyone and will be looking forward to trying the rest of the line.
Comments