Review Detail
93
6
100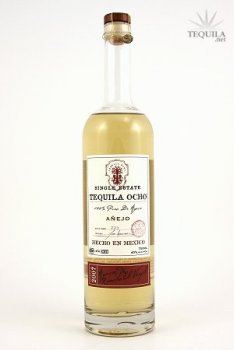 Anejos
T
Tequila.net
January 12, 2009
48258
2010 - Rancho San Agustin

Aroma: A nice light agave, fruit and floral nose.
Initial Taste: Light agave and spice. Not a heavy wood taste that you get out of a lot of anejos. Maybe that should be expected because the color is a very light straw for an anejo.
Body: Nice strong agave presence with a light vanilla. Only semi oily and thin mouth feel.
Finish: A nice spicy linger at the end with a pleasant burn. Nothing overwhelming, but it reminds for a while that your drank it.

Even with the fruity and floral nose, those never take over or dominate the agave or spice. This is very good tequila, but for $60+, I'd expect better. The bottle is fine. I like the simplicity, but it doesn't stand out that much either.

Drink it...Enjoy it...but it won't be the best value for the money out there for sure.
Comments