Review Detail
90
9
100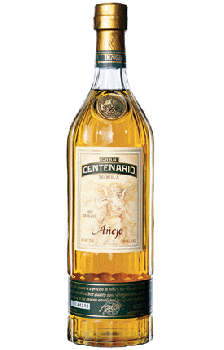 Anejos
T
Tequila.net
December 20, 2006
63427
A great value tequila that is usually pretty easily found as well.

Aroma: Cooked agave and oak with a little bit of earth and spice.
Initial Taste: Sweet initial taste with a bit of cinnamon spice.
Body: Medium body where the flavors start compound for a really nice overall taste.
Finish: A nice medium length linger with a bit of pleasant alcohol burn and spice that stays on the tongue.

Considering this bottle can be found online many places in the $25-30 range, it's really a must have. It can hold its own against pricey tequilas, but is cheap enough to be an every day enjoyment. The bottle is unremarkable, but who cares if the juice within is good?
Comments