Review Detail
93
5
100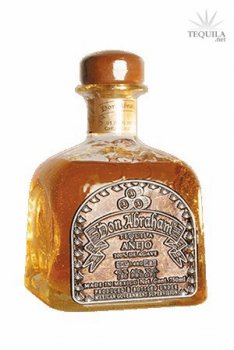 Anejos
T
Tequila.net
June 11, 2007
32036
This tequila is sneaky good. The aroma isn't all that great, but when it hits the palate, it's a great mix of tastes that make for a great tequila.

Aroma: Not a strong agave nose, a bit of smoke and earth.
Initial Taste: A slightly sweet entry. A bit of spice and earth as well.
Body: This is where this one shines. It's filled with cooked agave, smoke, cinnamon and earthy flavors.
Finish: A nice long lingering with the smoke and spice. This one lets you enjoy it long after it's been swallowed.

At $40, this one is a great one to go out and buy and compare and contrast with other medium to high end tequilas. Strictly a sipper. Because of a spice and smoke, I don't think this one would mix as well as others. The bottle is nice, but is nothing spectacular.
Comments