Review Detail
92
7
100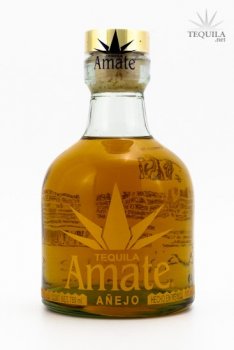 Anejos
T
Tequila.net
June 01, 2007
27796
Amate anejo is a very good tequila that is perhaps slightly overpriced.

Aroma: Very inviting. Good amount of agave nose and caramel and fruit comes through nicely.
Initial taste: Very sweet. Wonderful agave and vanilla flavors in the first taste.
Body: A nice thick body and the latter tastes give a nice flavor of fruit (like banana, not citrus) and its complexity with the wood makes it very unique.
Finish: Fairly quick. Very smooth, no burn.

I bought the bottle for $40, I've more often seen it around $50-55. At that price, it's still not a bad buy...there's just more tequilas that I like better at the same price point. Bottle is unremarkable, but the stopper is nice and heavy duty.
Comments