Review Detail
92
4
100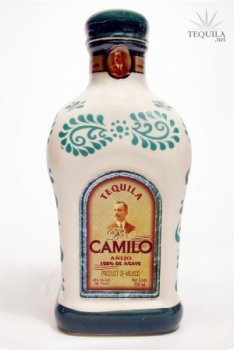 Anejos
T
Tequila.net
April 15, 2007
25761
I bought the 1.75L mini keg from Hi Time for $80. Awesome little bottle for the front of your bar. This is a well aged tequila with some nice complex flavors that makes it very enjoyable.

Aroma: Agave, wood and anise. Very pleasant.
Initial taste: Moderate sweetness, wood and spice.
Body: Medium thick body that really highlights the aging well.
Finish: Very smooth. The black liquorice flavor hits at the end and is light enough to not be overpowering.

All around this is a very well aged and smooth drink. It's an awesome bottle and will be around for a long time with 1.75L of it to be consumed.
Comments