Review Detail
91
13
100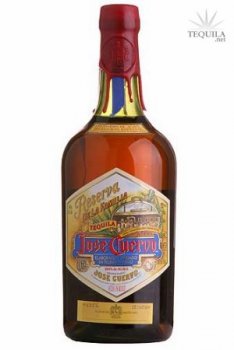 Anejos
T
Tequila.net
February 17, 2007
64771
It's a tequila that every tequila drinker should try...and that most will really enjoy. It's a very good tequila.

Aroma: Great agave smell with some woody and caramel notes.
Initial Taste: Agave taste with plenty of wood and spice notes.
Body: Thick mouth feel with a nice smooth flavor throughout.
Finish: Pleasant finish and burn with the aging really coming through.

Let's be honest...this is a very good tequila. It's not in my top 10, but I enjoy it every time that I have it. However, at $100+, I need to enjoy it more for it to be worth the price. There's tequilas at half the price that I enjoy more. It's always nice to have the box and bottle on the shelf, but if I'm making recommendations to people with cost being a consideration, this isn't one that I tell people to rush out and buy.
Comments