Review Detail
81
14
100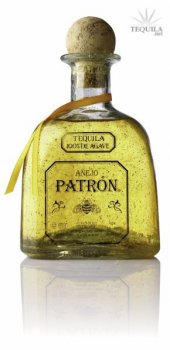 Anejos
T
Tequila.net
January 27, 2007
85879
While I feel like Patron is given harsh treatment from tequila lovers because of it's influence on people with the marketing, I also feel like it has it's place.

Patron across the board has very little "true" tequila flavors. It's almost as if it has been taken out to appeal to as broad an audience as possible. That's why I tell people that it can introduce people to tequila when all they previously know is the rancid flavor of the crap they drank in college. However, it will not have a the aging or character that smaller brands will have.

Patron Anejo fits all of those descriptions: Slight agave and carmel flavor, thin body and not a ton of overall flavor. The nice thing is that it mixes well and can be found just about anywhere in the US if you want to buy a 100% agave tequila. The bottle is also very nice.

It's a mediocre, mildly overpriced tequila.
Comments