Review Detail
92
4
100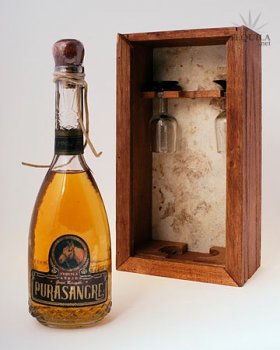 Anejos
T
Tequila.net
January 21, 2007
26679
Aroma: Tropical fruit, berries, wood, licorice, raisins, vanilla.
Initial taste: Sweet on entry, with a semi-oily mouthfeel, and no bitterness. Very smooth with wood and agave hitting first.
Body: Well balanced with fruit flavors developing around wood, agave, and caramel.
Finish: Medium-to-long with wood and spice lingering.

Overall, a fine extra anejo and very quite enjoyable. I love the presentation and would probably have a bottle on my shelf at all times just to show it off. The juice inside is worth a try as it is very good, but not quite enough to knock off the big boys.
Comments