Review Detail
93
6
100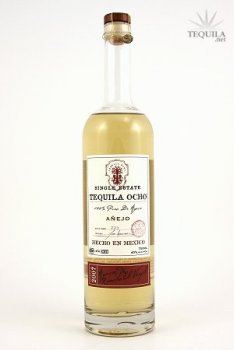 Anejos
T
Tequila.net
January 12, 2009
48258
After trying this whole line in straight succession, I have to say that the anejo is my favorite. That being said, this may not be the anejo you're looking for.

Nose: Very similar to their reposado, if a bit more woody. Earthy agave is still very prominent.
Initial taste: Sweet at first with hints of wood, fruit, and agave.
Body: A bit more oily than the reposado. Fills out nicely with very slight hints of vanilla and caramel.
Finish: The vanilla and spice come through a bit more but the agave still reigns supreme.

I have to say that I really enjoy this bottle design. It reminds me of a small-batch rum. It may not scream authenticity, but it does feel special in a way.

Perhaps if you're looking for an anejo that really gives you wood and vanilla flavors, this isn't what you want. But if you want a fantastic tequila that celebrates the agave while balancing it beautifully with precise aging and some complex flavors, try this. It is a bit expensive, but deservedly so I think.
Comments