Review Detail
81
14
100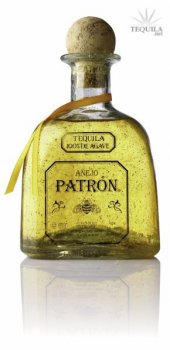 Anejos
T
Tequila.net
January 27, 2007
86061
Patron Añejo #28476
Tasted 15.06.2010 in a Riedel Tequila glass.
Slight hint of vanilla and oak, but there is a sort of synthetic smell to it, could it be the caramel?
Thin mouth feel, strong spirit burn and the Tequila itself has very little flavour too it.
I can pick up some slight agave, vanilla and caramel
Nothing special about this Añejo.
Simple and stylish bottle with a BIG natural cork stopper.
I guess if you are gonna use an añejo for coctails, this would work quite good due to the sweetness.
Comments