Review Detail
92
4
100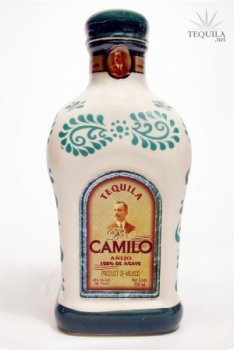 Anejos
T
Tequila.net
April 15, 2007
25761
I paid $46.99 for this bottle and tasted it out of a crystal snifter.
The initial nose on this is a light butterscotch and nut mix, infused with medium alcohol burn.
The body is confused, with legs that fall unevenly down the glass walls. I gave it many swirls to see if it would open up, and it eventually did.
The taste had me on the fence. The agave seemed a tad sour. Also, my attention was really drawn to the wood that this tequila sat in. The wood is a high focus in this tasting and I am led to believe the oak they used is mediocre. Really, this Añejo is being controlled by the oak barrels. It makes for an interesting experience, but not one I would want to choose again for the price. I recognize this Añejo has character, one that may be a top selection for some tequila drinkers.
The presentation is ok. It is nothing special and the bottle looks a bit shabby, almost like you found it at a flee market or antique show. Though, its cork top did fit nicely.
Over all, this is a tequila that has it's own style and taste. It is different in may ways regarding it's flavor and seems to open up: while oxygenating in your glass.


Comments