Review Detail
91
13
100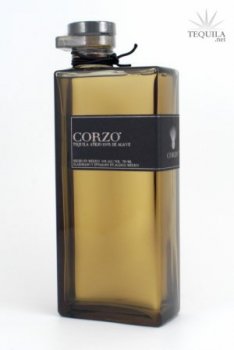 Anejos
DR
Don Ricardo de Hawaii
April 08, 2007
54659
Corzo Añejo is a fantastic Tequila that has great flavor and a wonderful finish. I drank this out of a cognac snifter, and enjoyed the bottle over the corse of 2 weeks.
I found the immediate nose to be floral with a hint of alcohol burn. The burn was very pleasant and I had the inspired thought that sometimes a little burn is good. If something is to smooth or to harsh, that can get a little boring. But, this tequila had a complex nose and I enjoy it before I even began the drinking of it.
Once, I took a sip, i rolled it with my tongue and breathed little bubbles of air into my mouth( for a bit of "decanting").
Epic! The first flavor that hit me was a calm presentation of Agave. Sweet, and sunshine bathed Agave, filled my pallet and then began to swoon into the dynamic flavors that were there, within the experience.
Cactus, earth and a bit of zest were found in its finish.
Over all, this tequila is amazing for the price point. With a well defined drinking experience, and fantastic bottle presentation, Corzo shines in a market blown apart by a price war.
Comments